Spring is moving full tilt at the farm! The greenhouse vegetables are already growing. And we recently welcomed new baby piglets and are busily preparing for our 2016 CSA and Farmstand offerings.
If you are interested in any of our meats, please contact us as soon as possible and place your order, as we will have a limited supply.
We are proud to say our farmstand contains only NH Made Products. We believe in supporting our local community, therefore, we only carry products made from our neighbors in New Hampshire.
2016 CSA Shares
Share size at the beginning of the season is smaller, with lots of greens, and grows larger as more varieties and quantities of vegetables become available with the summer growing weather.
We will be offering CSA delivery if 10 or more shares are purchased from a specified location. Encourage your co-workers and friends to join and we will deliver to you. Otherwise we will be getting feedback from everyone to see what day(s) work best.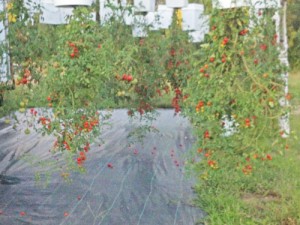 Members may cancel one weekly share by contacting the farm at least 48 hrs. before delivery; that share may be made up at the end of the season. Otherwise, if you are unable to pick up a share, you may designate a friend to collect it.  Surplus veggies already harvested are donated to the local food pantries whenever possible.